Here is where I shall display the banners of all the lovely people I exchange votes with.

Should you wish to display my banner, please save the image below and upload it to your own server.
Link it back to http://www.ruths-study.com.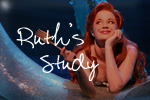 Since I've just started, I'm not voting for anyone yet ... stay tuned, I'm sure I'll have some soon.