Here I'm going to tell you all about ME! That's right ... all about me. Where I live, what I like doing aside from drawing ... and ... well, lots of other stuff that you'll find out if you keep scrolling down the page. So keep reading.
Okay...so let's get started. As you should already know, my name is Ruth. I'm 19 at the time of writing this (that's in 2002) and my birthday's in December. I live in the lovely state of Victoria, Australia -- fairly close to Melbourne. I completed Year 12 (High School) in 2000 and I am currently taking a computing course at University. It's a lot of work, but it's good fun -- I'm enjoying it. Plus, it's teaching me all this html stuff! So it can't be all bad, can it? It's helping me put this webpage together, though it mainly concentrates on the harder stuff.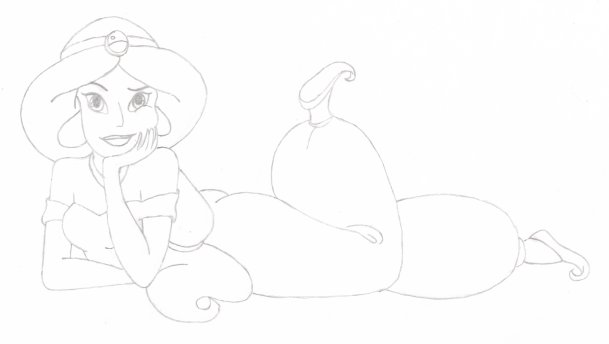 In the spare time that I get, I love reading, writing, drawing, singing, playing the flute and piano (actually, I started on the piano when I was 8 and moved on to the flute later), dancing (Irish. I've decided to go back to my class because I just missed it so much!) ... and anything else creative! I also enjoy working with computers, as is evident by this website. I've worked with computers and art the whole way through school, but I've never actually taken any proper drawing or painting classes ... that could be something to put on my list of things to do. There are SO many things I would like to do and learn ... we'll have to see how University works out first.
The first Disney film I saw was Snow White and the Seven Dwarfs and that must have been when I was about eight, I guess. However, it was Ariel that made me start drawing the characters. I loved her movie, and it was her bubbly personality and the fact that she had red hair like me that made me want to draw her. I guess I've thrown out most of those old pictures now, but you might find some lying around here. And my other favourite Disney movies would have to be Aladdin, Hercules, Beauty and the Beast and The Hunchback of Notre Dame. Not necessarily in that order, though. And I do love all the other movies too, of course...I just couldn't rank all those.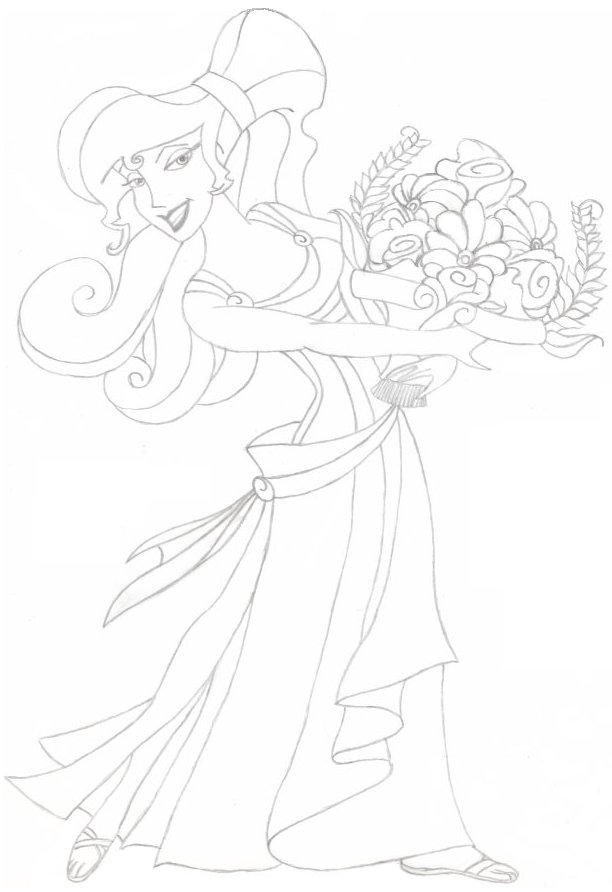 My love of musical theatre began when my parents took me to see Beauty and the Beast at the Princess Theatre in Melbourne in 1995. We had brilliant seats and it was my first experience at live theatre, so I absolutely loved it! Since then I have seen many shows -- The Phantom of the Opera, Les Miserables, The Boy from Oz as well as Cats and Singin' in the Rain. Normally one performance of a show is enough for me, but thanks to this wonderful thing called the Internet, I've met a few crazy Australian musical theatre fans (namely Megan and Jen) and I've been to a few shows with them. I ended up going to see Cats four times and Singin' in the Rain five times! I thank Megan and Jen for taking me to these shows and introducing me to some really cool people! *huggles* Love ya both muchly!
What else do you want to know about me? Perhaps a more appropriate question is what else am I willing to tell you about me? I mentioned I play the flute -- I'm in a little community band with it. I think that's about everything. Should you wish to borrow something from this site, please
e-mail me for permission before just taking it. I won't mind, but I'd like to be asked first. I don't want to see my work up on other sites when they haven't asked my permission. But just ask and I'll agree. I don't bite ... really!
Well now...I think that just about covers everything ... that was thrilling, wasn't it? Well, at least now you know a little bit more about me. If there's anything else you REALLY want to know about me, you CAN e-mail me, but I won't promise that I'll answer MANY more questions than the information I've already put up here ... but ask me, by all means. Now, if you're finished reading all about me, click on the link below and you'll be taken back to the main page of the site, where you can continue exploring the place. I sincerely hope you do enjoy your stay here.